Congratulations, you are getting married!
And of course… such a day has to be captured. The different wedding packages are based on the hours I am there at your wedding, to capture the joy, tears and love!
Wedding packages
Three packages to choose from.
Please note that all the prices mentioned are excluding 25% VAT.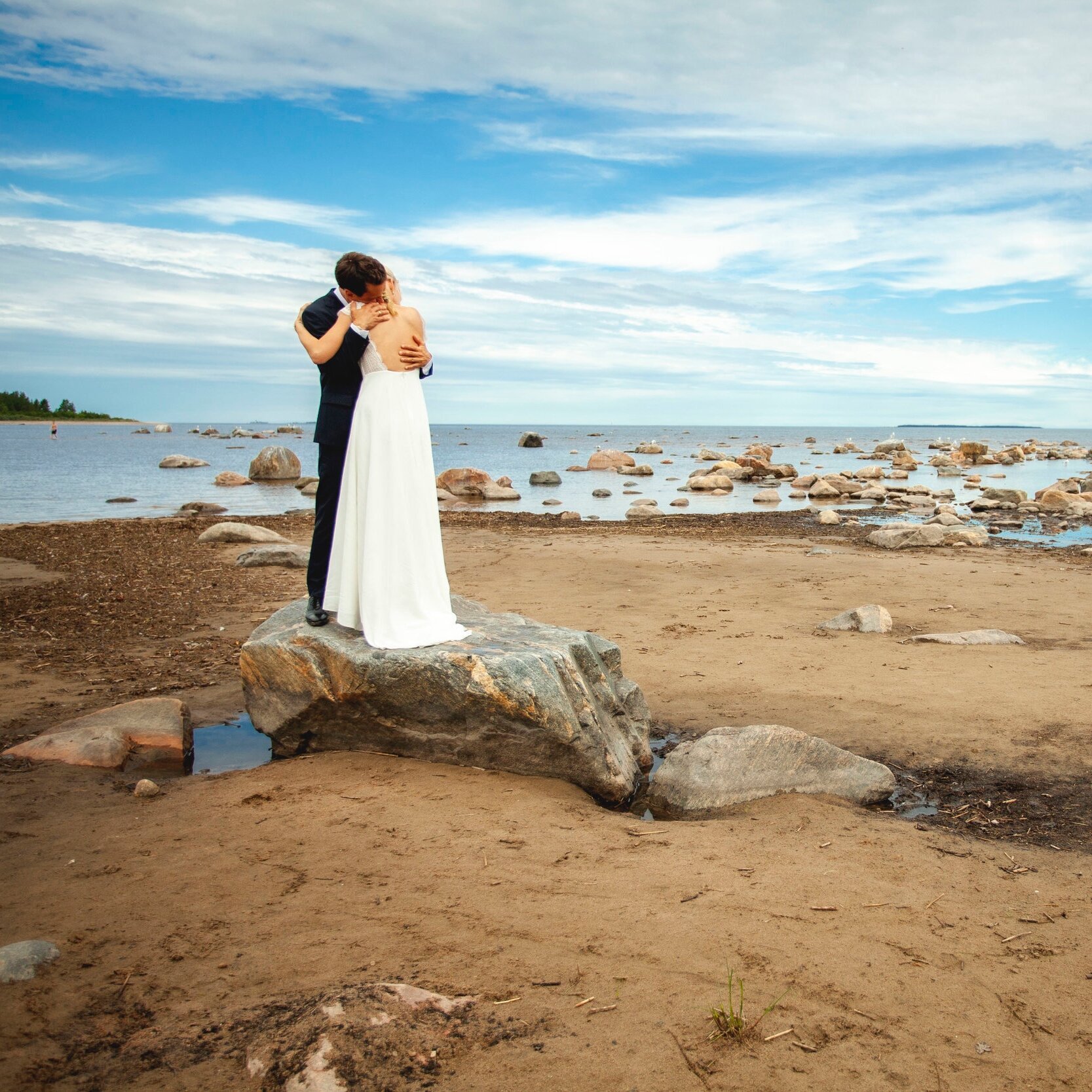 The important ones
6 hours


SEK 10 000,-

EUR 1000,-
I am there capturing the most important moments of your wedding such as the ceremony, congratulations and a shoot of the two of you in a nice setting at your wedding location.

About 6 hours I will join you on this special day – which moment you want me to capture is completely up to you.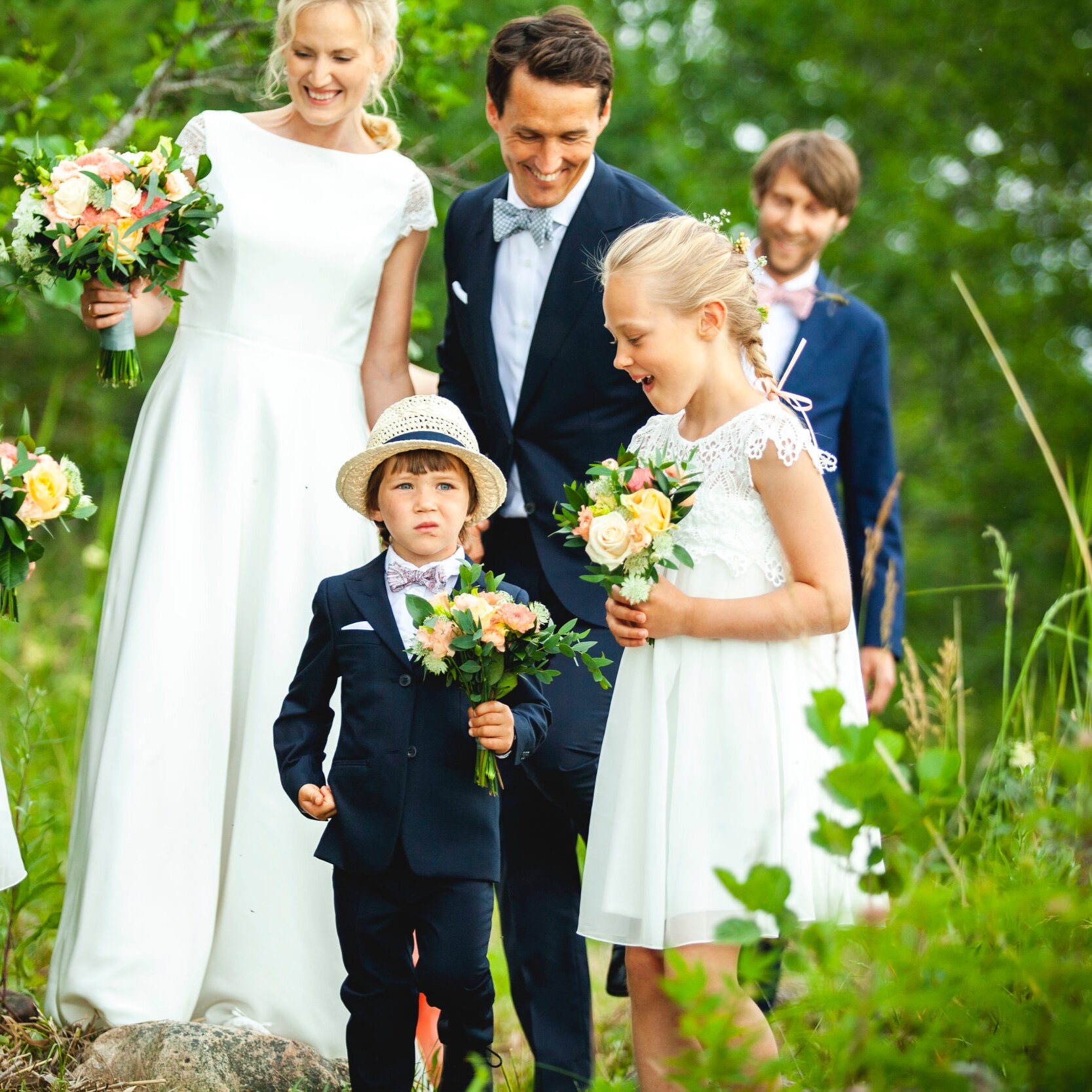 Some extra love

8 hours

SEK 12 500,-
EUR 1250,-
To choose for this option, means that I'm 2 hours more on your wedding – and that extra time means more possibilities for moments to be captured.

Also for this package you get to decide what hours of your wedding I am there to capture the moments you want.
All the magical moments captured


All day


SEK 16 000,-
EUR 1600,-
From the start of the day when you both are changing in your wedding clothes, the hair and make-up is being done, the ceremony, mingle, dinner, first dance and everything in between – I am there following along your side to capture it.
What you can expect
Before the wedding

We arrange to meet up and discuss your wishes at the wedding. It is nice to see each other in person and we can go through your day planning of the wedding. Things like locations to photograph and certain wishes can be discussed when we meet each other. I'm all open for your ideas as well!
I live near Söderköping in Östergötland and a meet-up in Linköping/Norrköping would be cost free of traveling costs.
Do you live further away? No problem! I'd drive to a place where you would like to meet with traveling costs of 30 kr/mil. If meeting-up in real life is not possible we can set up a FaceTime or Skype call.

During the wedding

The big day! We meet for the second time and since we discussed at our first meet-up, the planning is clear and the fun can begin. Don't mind me -–I float around to capture your day, full with all the emotions, the beautiful people, magical location, but especially… you!

My philosophy as a photographer is that there is beauty to be seen in every moment, every person and every setting.
It takes focus and creativity to see those "visual treasures" that I wil spot at your wedding, and my goal is to make you see those treasures of beauty as well :)
Once in a while I might need a short break – photographing can be quite a workout carrying the gear.
If you choose the 6 hour package I'll bring some food for myself to fuel up in between the magical moments to photograph. Am I longer at your wedding? Then it would be very much appreciated if you have a plate for me at the dinner and somewhere where I can sit separate during the dinner.
After the wedding

When you are both reliving the memories from your wedding day, I am busy selecting and then editing the images.
This is quite a proces and nó single picture will be overlooked. The pictures that I select of your wedding will be edited with care and you will receive them within 3 weeks after your wedding day.

How may pictures will you receive and what format?
Depending on the package, you will receive somewhere between 350 and 650 pictures. This includes color edits and black and white edits. The pictures are full resolution jpg's. If you are thinking about getting pictures printed out largely, some printshops might ask for tiff or psd formats. You can always (even if it's years and years after your wedding) ask me for a certain format if needed.

How do you receive the photographs?
After all the pictures are finished, I will send you an email with a link.
In the link all the pictures are viewable and downloadable at once or single. This way it makes it also possible
for you to share the link with family and friends. The download link stays open for 1 month after delivery.

What happens with the pictures shot at your wedding?
All your pictures are stored and backed-up safely on a secured server. Some personal favourites will be uploaded on my website and/or Facebook page Studio Myra.
Extra options
Do you wish to have your photo's not only digital but also physical?


Wedding album

Your wedding pictures carefully designed by me in an album of 30 x 30 cm on thick spreads.
Get in contact with me for pricing and examples.


USB gift box

All the pictures on a USB in a gift box with a small selection of printed out pictures.
Get in contact with me for pricing and details.
Please note that
The prices of the photography packages are excluding:

- VAT (25% Sweden)
- the hours from the 6 + 8 hour package are counted continuously from when I start photographing. Is the planning during the wedding being delayed? No problem (that can happen!), I can stay longer but there will be extra costs.
- travelling costs of 30 kr/mil or €0,30 per km.
- if you choose the 8 hour or whole day package, a dinner would be appreciated to fuel up
- if your wedding is a long travel from Östergötland, a bed to sleep the night before and/or after